2016's Dark Disco Queen, Emyle, opened up to POParazzi about the creation of her songs "Let It Rain" and "Drunk On You", released on iTunes and Spotify today.
POParazzi: You draw inspiration from Blondie, Donna Summer and Linda Ronstadt to create your dark disco sound. When did you first discover these artists, and to what extent have they had an influence on your life and art?
EMYLE: When I was in my early teens, I played in a bunch of pop/punk banks. Looking back to the origin of all of that led me to Blondie in particular. I totally fell in love with Debbie and her physique. I fell in love with how someone could be so feminine and sexy,  but edgy at the same time. There is a certain kind of power to her presence. For a while I wanted to be her; I chopped my long hair off and bleached it! Haha! I had the pleasure of seeing Blondie's Reunion Tour a few years ago. It was amazing.
POParazzi: What other forms of art and entertainment have had an influence on your work?
EMYLE: I wouldn't consider myself a professional, but I do paint from time to time. I am like a computer — when I get full with too much data I need to export some files, and that process turns into art. It's a way of venting. I have a great appreciation for photography. My father was a photographer. I haven't bought myself a real camera, but I intend to soon enough. [The] Phone-to-Instagram era only has so much depth to it, until it turns into fifty shades of narcissism.
POParazzi:  You collaborated with producer Mark Pistel on Let It Rain. Did you work with any other artists in the writing and technical aspects of the EP?
EMYLE:  There were no other artists on this EP besides Mark and [me]. This was the most pure music I've ever put out for that reason.  I wrote a bunch of songs in my apartment, going through [the] motions. Collaborations are wonderful, but I wanted to challenge myself to create some work that would be virtually untouched. Mark was the only person in town I trusted to even bring these songs to, [because] he never tries to completely change around what I've already done musically or lyrically. He lets the song be, [and] then he adds his two cents, which is really worth like a million cents.  It's a special kind of addition and fine tuning that you only really get from true professionals.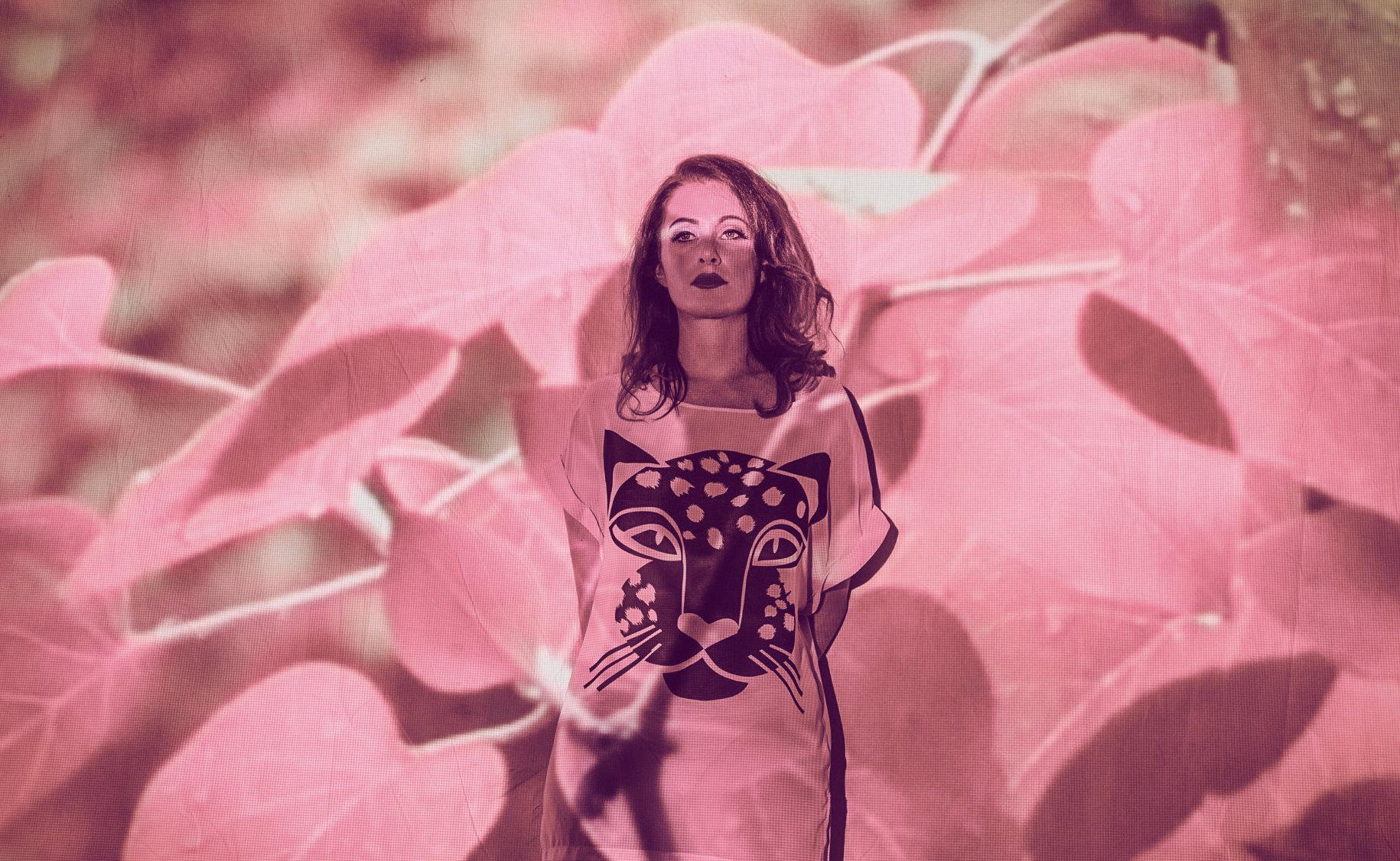 POParazzi: You've been working on a music video; what is your process in developing a visual to accompany your music?
EMYLE: When coming up with the concept [for a music video], I like to go sit outside and turn the song on and close my eyes. The first image that I see,  that's it. That's the concept I decide to shoot. Usually it's a totally DIY thrown together production. The shoots themselves are a total blast. It's finding the right film editor to make it RIGHT that's the challenge!
POParazzi: The artwork for Let It Rain features a photo of you playing the keyboard as a child. When did you first develop your passion for creating music?
EMYLE: I have had a passion for music as far back as I can remember; there was a lot of music in my family growing up. Always someone playing piano or guitar. My grandfather on my father's side, Leon Stein, was a world renowned composer, and my mother's father was an incredible flamenco guitar player. He [and my uncle] actually built acoustic guitars!
POParazzi: Do you play any other instruments?
EMYLE: Mainly guitar, occasionally keyboard. I mainly play to accompany myself. I prefer to just sing however, when I get the right band behind me.
POParazzi: Do you have any plans to perform live shows? If so, what part of touring are you looking most forward to?
EMYLE:  I cannot WAIT to perform live. I am looking forward to meeting new people and traveling the world. I love the idea of learning some new languages as well. Music is a universal language, so being able to tour as a musician is my dream job.
POParazzi: What do you hope to accomplish as a musician?
EMYLE:  At the very least, I hope that I continue to create new material and don't get discouraged with how long the process can take sometimes. I think not giving up will be my greatest accomplishment, because with not giving up and fighting the good fight comes inevitable opportunity.
POParazzi: How has technology and the internet had an impact on your ability to create and share your music?
EMYLE: There's SO much music out there now, so it's more difficult for people to sort through. Music-culture is going through a very large shift right now. Nobody really seems to know of an exact formula at the moment.
POParazzi: What do you think makes you stand out from other artists on the scene right now?
EMYLE: I think my work stands out because it's completely it's own thing. I'm not trying to rip off someone's [sound or image].  I'm not trying to trick anyone either.  My music is written of true experience,  and I'm a very honest person. I couldn't create a fake persona if I tried! This IS me.
POParazzi: What has been one experience in the creation of "Let It Rain" that you will never forget?
EMYLE: The song is a tribute to my grandmother. I wrote it after she passed away from a difficult struggle with cancer. I wasn't able to cry for some reason when she died. I was so numb and in shock from the pain of it that I believe my mind created this song to help me breathe. I find a lot of people telling me that this song is like a "breathe of fresh air" or something, and that's exactly what it did for me. It helped me breathe.  Writing this song helped me process things, and it also started this whole project. For that I am thankful. I hope my grandmother somehow  can hear my songs through some stereo wherever she may be.
A big thanks to EMYLE for her insightful answers about her creative process and "Let It Rain". Listen to her music below on Spotify, and buy her work on iTunes. Keep up with EMYLE on Twitter and Facebook.