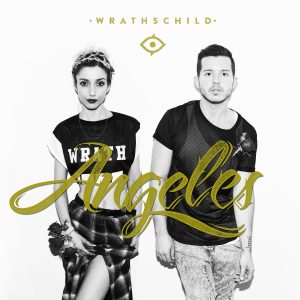 Simon Curtis and Ro Danishei have teamed up to become Wrathschild, releasing their new song "Angeles". On his own, Simon's music is unbelievably good, and I was very excited to see him come out with something new. This isn't the first time he's partnered up with Ro Danishei; the two worked together on the songs "Michelle" and "Wicked Baby" from Ro's End of the Rainbow.
If you haven't already checked out Simon's work before, you need to do it immediately. His first album, 8-Bit Heart, is available as a free download on his website here. It's pop perfection, and an outstandingly strong release when you consider that Simon made and released the album on his own. The follow up to 8-Bit Heart was Simon's ambitious RA, which is available on iTunes here. Most recently, he released his third album, WWW, for free on his website here. Considering how much I LOVE all three of these albums (and have replayed them hundreds upon hundreds of times each), you can expect full, in-depth reviews of them in the weeks to come.
Simon's work with Ro on "Michelle" and "Wicked Baby" proved that they have chemistry and that their voices work incredibly well together, so for them to form Wrathschild will hopefully be the start of an amazing duo and even more amazing music. Back in April they released "Fall Into Love", and as expected, it's incredibly good. Their newest song "Angeles" (read 'Los Angeles', not 'Angels'), is a mellow and laid back track that takes a different direction to the faster beats and more sexualized lyrics that I'm used to from the two, but that's not to say it isn't good. It is.
The video for 'Angeles' is a feast for the eyes, and at times it reminded me a bit of Marina & The Diamond's video for '"I Am Not A Robot", this scene in particular: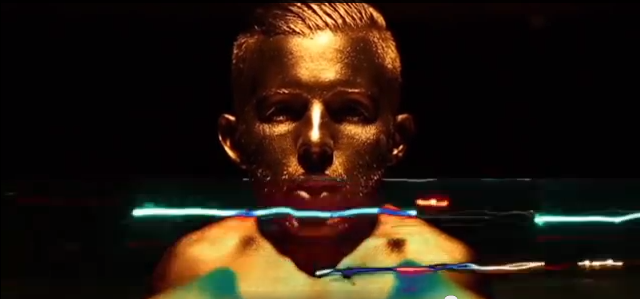 A great thing about "Angeles" is that it features both Simon and Ro equally, and first time listeners of the two can appreciate their talents as individuals as well as a group. "Angeles" feels like it could be a cult classic, and with the right amount of luck, a breakout hit for Wrathschild. It's easy to imagine it playing on TV commercials for the next hip, trendy thing, but at the same time "Angeles" doesn't feel overly commercial or grating. It's genuinely a wonderful track, and if it doesn't click on the first listen, it'll surely be stuck in your head and grow on you.
Wrathschild will hopefully put out more music very soon, and if it's anything like "Fall Into Love" or  "Angeles" or even Simon & Ro's work before Wrathschild, it's bound to be great. These two are definitely artists to keep your eye on because they exude talent, edginess and an innovativeness that will surely propel them to accomplish their dreams no matter how big. Watch the music video for Wrathschild's "Angeles" and "Fall Into Love" below, and follow Simon on Twitter, Ro on Twitter, and Wrathschild on Twitter.
You can buy "Angeles" by Wrathschild on iTunes here.