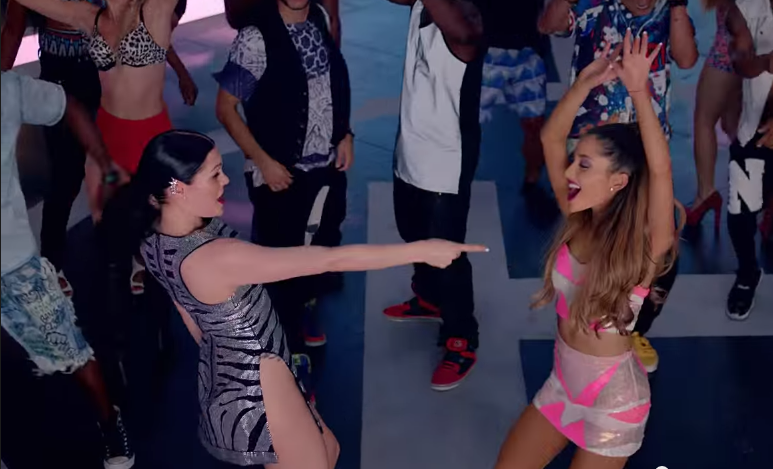 In an interview with Hits Daily Double, Rodney Jerkins (Darkchild) revealed Ariana Grande and Jessie J will be remaking the 1998 Brandy & Monica hit 'The Boy is Mine'. The reimagined duet is expected to be a part of his 20th anniversary project, which will be released next year and include some new songs along with new artists covering older songs that Darkchild produced.
Sam Smith will also feature on Darkchild's 20th anniversary project, doing a cover of the Whitney Houston hit 'It's Not Right but It's Okay'. Darkchild has worked with many popular artists throughout the years, including Destiny's Child, Britney Spears, Michael Jackson, TLC, The Spice Girls, and Lady Gaga.
Is having Ariana and Jessie cover this song such a good idea? Fans of the original have been largely tentative or even outright negative towards the idea. Just because Ariana and Jessie can sing and surely wouldn't completely ruin the song, it doesn't necessarily make it such a good idea for 'The Boy is Mine' to be covered by them. Take a listen to the original below, and leave a comment whether or not you think Ariana Grande and Jessie J's cover is in good taste.