Plot Twist: 5 Seconds of Summer's new album is not called New Broken Scene. The boy's announced their sophomore album will be titled Sounds Good Feels Good – and it's coming sooner than expected! The boys new CD will receive a worldwide release on October 23rd, 2015. 5SOS also shared the covert art for Sounds Good Feels Good. Check it out below.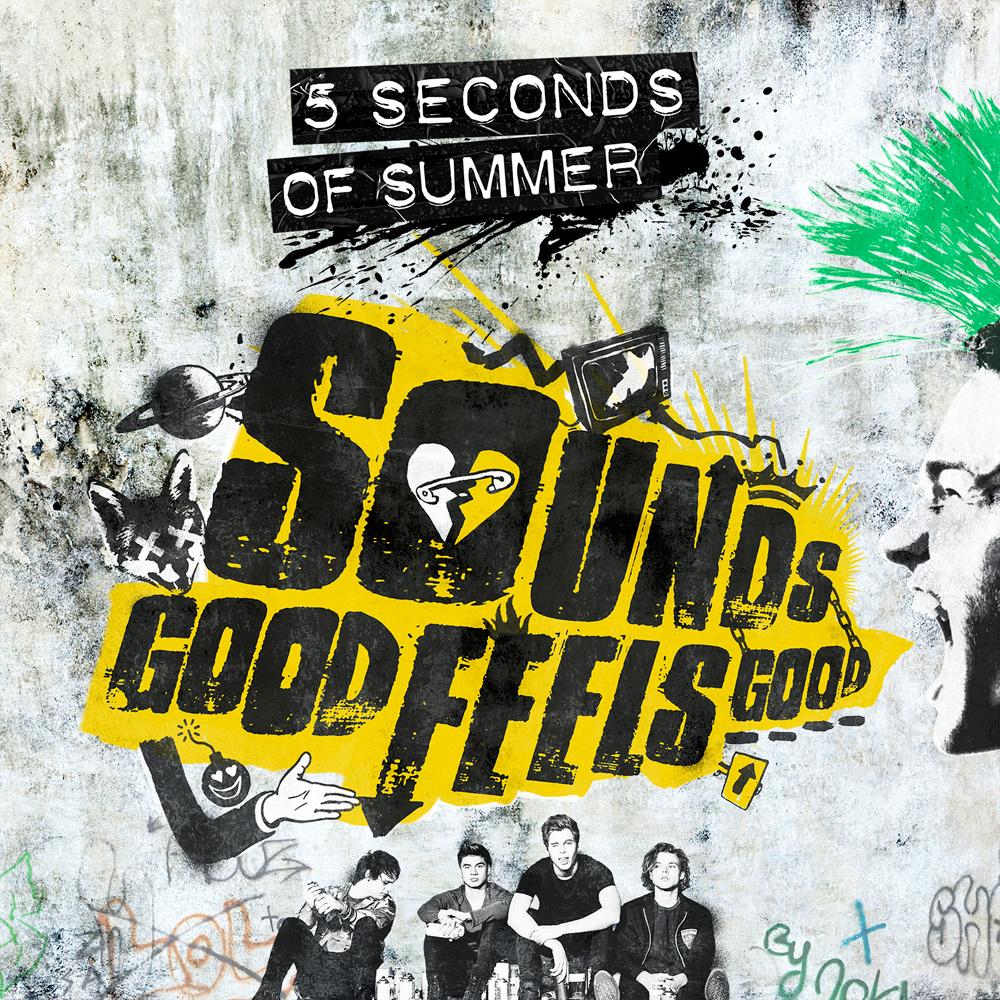 The new album will feature their latest single, 'She's Kinda Hot'. The track premiered in mid July and showed a new, more aggressive pop-punk sound for the band in comparison to their debut self-titled release. The tracklist is expected to include the following songs:
Money
She's Kinda Hot
Hey Everybody!
Permanent Vacation
Jet Black Heart
Catch Fire
Waste The Night
Vapor
Castaway
Fly Away
Invisible
Air Planes
San Francisco
Outer Space / Carry On
Deluxe Edition:
Safety Pin
Girl Who Cried Wolf
Broken Home
You can pre-order Sounds Good Feels Good starting Friday. You'll get to hear the new track 'Fly Away' instantly. Check back to this post later for pre-order links and watch 'She's Kinda Hot' below.