What is Kat Saul's vision? Her latest release, titled Vision is her answer. "What I wanted to share with listeners was how I saw the world, life, and love," Saul said, revealing the layers of symbolism that permeate the release's artwork and tracks.  "I feel like this is an album of my realizations in reflection."
Saul ponders life and getting over a boy on the opening track, '21 Days' before ultimately realizing "I can't live without you." The production of the track is quirky and enjoyable, but Saul's voice is what truly guides the track. Her flow on the verses is sultry and rapid as she smoothly sings about breaking habits and changing diets. It's a sharp contrast to the chorus's high warbling. "I'm better, I'm better off…" she cries, not even able to finish the sentence.
Spanish guitars lead the way on 'Piñata,' an insanely catchy track thanks to its sharp lyrics. "You can call me Maria, I'll call you just my type," Saul purrs. It's a more dance-driven track than most of her other songs, and you can cut the sexual tension with a knife.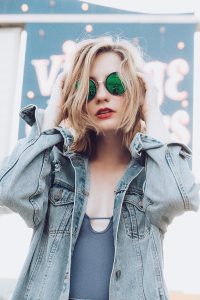 'Cooler than Hell' is a short and sweet song about being with friends. Saul wrote it feeling blue after a long week. "I realized that hanging out with my friends never fails to cheer me up," she said. "Sadly, none of my friends were free, so naturally, I wrote a song about it." The result is laid back and toe-tapping, and Saul sounds at times like Nicola Roberts, and any Girls Aloud fan will tell you that's quite a compliment.
The pace slows down and gets even more sultry with 'Early,' as Saul sings about staying out late with a lover. This is a nice track to transition from 'Cooler than Hell' to the EP's closer, 'Body Language,' seeing as it's a nice middle ground between the two tracks sonically. With that said, this is the EP's only real 'filler' track, seeing as all the others are strong contenders on their own.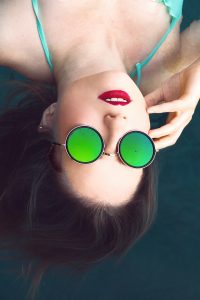 Vision draws to a close with 'Body Language,' a song that follows in the footsteps of her earlier song 'Iconic,' melding a sway-worthy production and sizzling lyrics that makes Saul both stand out and feel right at home with the Top 40. Saul laments about looking a 'fucking mess,' struggling to find herself and the love she deserves. As sultry as the song is on its face, there's a deeper meaning to its lyrics that are relatable, especially to today's generation where hookups are normal and regrets can come all too soon.
Saul's Vision is 20/20. The clarity and introspection spent have served her well in making enjoyable and relatable pop music. Vision will be available on iTunes, Spotify, Apple Music, and all other major music platforms November 3rd, 2017.