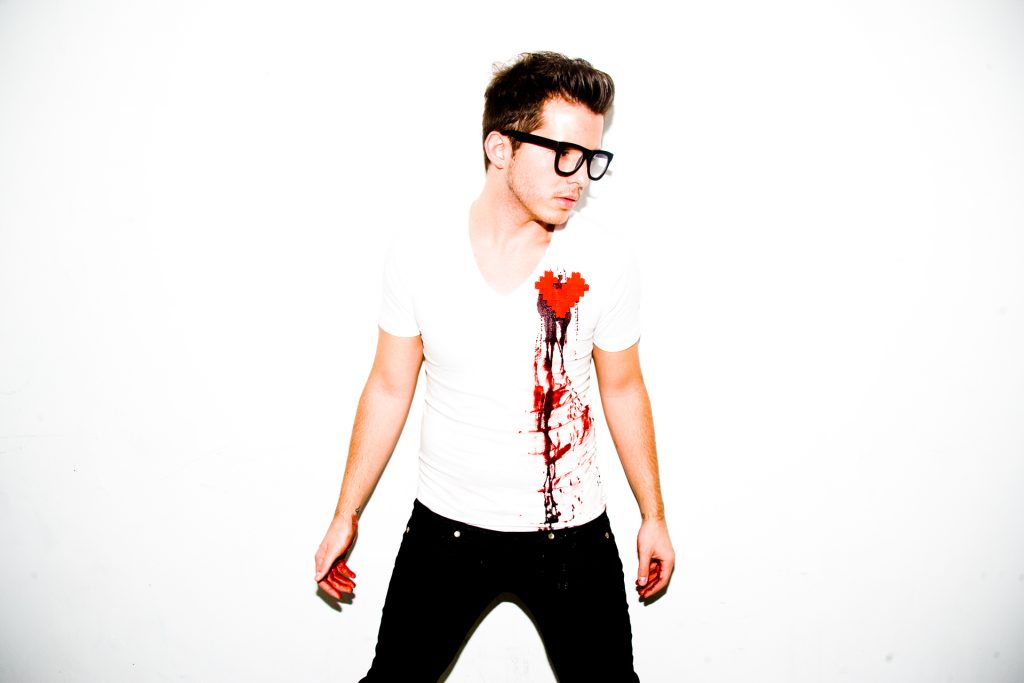 Praise the pop music gods! Simon Curtis rang in the new year by releasing a collection of previously unreleased songs, demos, and remixes. Anyone who has heard Simon's three wonderful albums, 8Bit Heart, RA, and WWW knows just how talented and underrated Simon's music is;  tracks from his first album (8Bit Heart) are still as catchy and wonderful today as they were back in 2009. The best part of Simon's musical efforts is his choice to forgo a label; his music has been released on his own (often for free on his website). Simon's desires are for truly good pop music to be out there, and his contributions to it are top notch.
Download Simon Curtis's 'Love S' Collection
Fans of Simon's can download the unreleased tracks here, and those who are unfamiliar with Simon's music can find download links to his other works on his website. Be sure to buy RA on iTunes (and even after you buy it, continue to stream it on Spotify. As previously said, most of Simon's music is free, and streaming RA hopefully gives him even a tiny bit back in exchange for such good music!)
As for the unreleased tracks themselves, Simon mentioned on Twitter that they were unused demos or tracks recorded for other artists. The first, 'Stupid' seems to fit perfectly alongside the rest of Simon's music from 8Bit Heart or RA. It's raw and amazingly catchy and certainly doesn't disappoint. 'Tough Love' is reminiscent of 'Flesh' from RA. 'Flesh' is better by miles (perhaps one of Simon's best tracks ever), but 'Tough Love' is still insanely good, and will certainly give Simon's fans something new to bump to incase (gasp) Flesh were to get a little stale (highly unlikely.) The third track, 'Alone', is more dance-y and wistful like some of the great tracks on WWW, but I have a feeling this was recorded for another artist. Next comes 'Demon', which fits nicely with 'Alone'. Both are good tracks, but don't have Simon's signature raw and sexual vibe; I wouldn't be surprised if they were demos for Wrathschild, Simon's band with Ro Danishei that's opened Simon's music up to a broader genre.
Thrown in for good measure are two remixes of 'Flesh'. If you haven't heard the original before, you're seriously missing out. Download 'Love, S' above, and listen to RA on Spotify below.
The only thing better than the surprise release 'Love, S' is the fact Simon teased he'll be releasing even more new music in 2015. Hallelujah.