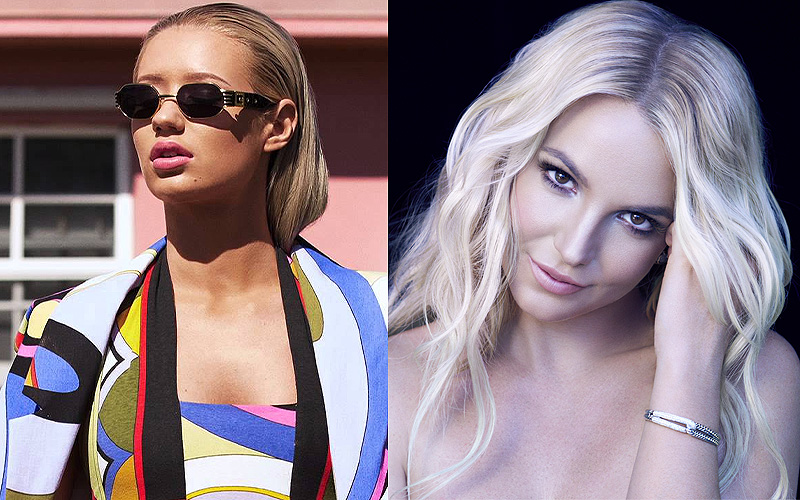 Iggy Azalea revealed some exciting news at the Kiss 108 Jingle Ball in Boston last night: Britney Spears' new single will be coming in early 2015, and Iggy will be featured on the track! Rumors have been flying for some time now since the collaboration was announced, and fans of both artists finally have some more information. In the interview, Iggy said she hopes everyone will get to hear the track in the beginning of next year…perhaps the Britney & Iggy collab is closer than we think!
Last week Iggy shot down rumors that the song was called 'Bliss', stating she'd never recorded a song by that name. She also mentioned her work with Britney isn't in any way similar to her previous collaboration with Jennifer Lopez, 'Booty'.
The Spears/Azalea collaboration will be the first new music from Britney fans have heard in over a year, since the release of Britney Jean. Are you looking forward to these two pop divas working together? Leave a comment below!