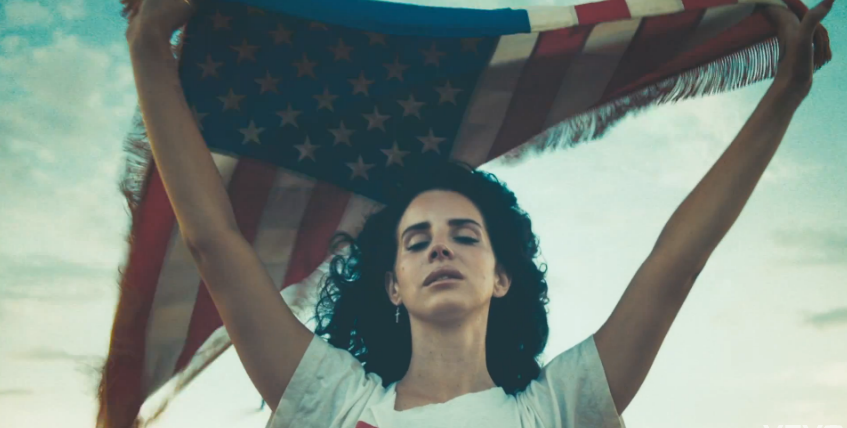 Ah, summer is finally here. Despite what the calendar says, for many Americans the first day it truly feels like summer is July 4th. Summer is now in full swing, so enjoy these fitting tunes at your Independence Day celebrations.
1. Jessie James – 'Boys in the Summer'
Jessie James' 'Boys in the Summer' is a perfect summer anthem.
2. Lana Del Rey's discography
Lana's devoted many of her songs to celebrating the joys (and darkness) of being an American. From 'National Anthem' to 'Cola', 'West Coast' and, of course, 'American' – you can't really go wrong with Lana crooning about her favorite country.
3. Kesha – 'Gold Trans Am'
Kesha is going to love you til you're seeing Stars and Stripes blasting this song from your Gold Trans Am.
4. Marina & The Diamonds – 'Hollywood'
Okay, perhaps not as laudatory as Lana's Americana themed tracks – but 'Hollywood' from Marina & The Diamond's The Family Jewels still manages to capture the essence of Hollywood, a staple of American society.
5. 5 Seconds of Summer – 'Mrs. All American'
The Austiralian based boyband sings about their love of American girls in this catchy tune.
6. Iggy Azalea – 'Work'
Time to 'Work' with Iggy Azalea on this track about her moving to Miami in pursuit of her dreams.
7. Katy Perry – 'Firework' 
What's Fourth of July without fireworks?
8. Miley Cyrus – 'Party in the U.S.A.'
You can't have a list of pop songs celebrating America without 'Party in the U.S.A.' making an appearance!
9. Lady Gaga – 'Americano'
Written about same-sex marriage not being legal, Lady Gaga's 'Americano' is the perfect track to get your dance on to this weekend after the Supreme Court ruled gay marriage legal in all 50 states last week. "If you love me we can marry on the west coast…"
10. Estelle – 'American Boy' (featuring Kanye West)
Remember this tune from 2008? Now's the most appropriate time to dust it off and give it a good spin.
What's your favorite songs to listen to on July 4th? Leave a comment below or tweet it to us @POParazziorg! Have a happy fourth!