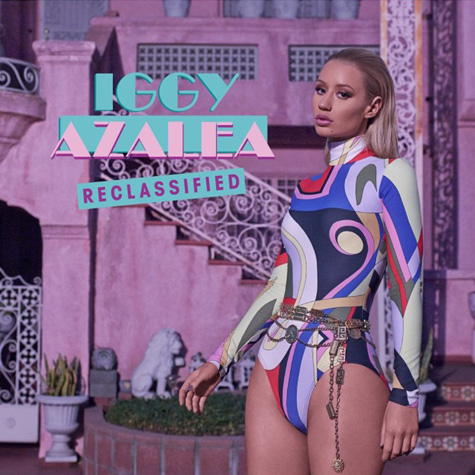 Fresh off her win at last night's AMA's, Iggy Azalea's re-pack of her debut album The New Classic called Reclassified is out now! New tracks include 'We in This Bitch', the single 'Beg for It', a Jennifer Hudson feature: 'Trouble', the insanely good 'Iggy SZN', and 'Heavy Crown' featuring Ellie Goulding. Iggy also kept some of The New Classic's stand out tracks: 'Work', 'Change Your Life', 'Black Widow', 'Don't Need Y'all', 'Rolex', 'Bounce', and of course 'Fancy'.
While The New Classic offered fans a glimpse into Iggy's life, Reclassified feels more fine tuned and personable. It's the same fun and light music you'd come to expect from Iggy, and while she's at the top of her game, the more music she releases the better.
Iggy revealed recently that the music video for 'Beg For It' will be shot by David LaChapelle in December. She plans on releasing another single from Reclassified and then going on tour next year. Have you listened to Reclassified? Watch Iggy's performances at the American Music Awards below, and buy Reclassified on iTunes and wherever CDs are sold.
You can also follow Iggy Azalea on Twitter, @IGGYAZALEA, and POParazzi @POParazziORG.